In January 2016, Zarah opened ZC Hair Loft. 
ZARAH CHARM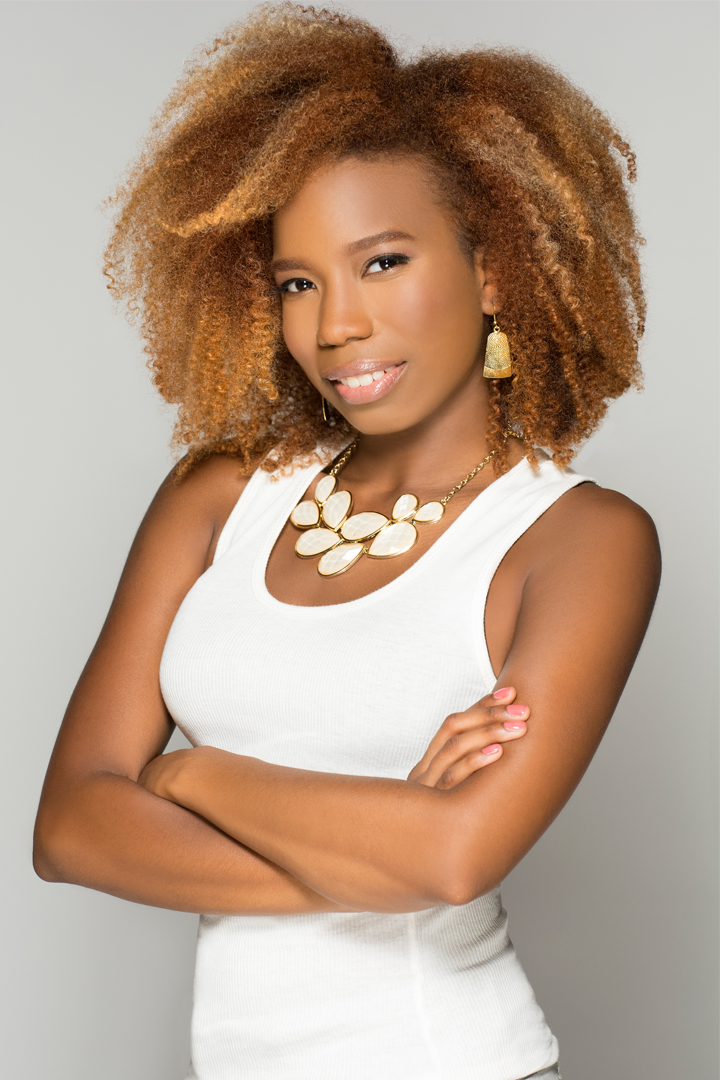 Zarah Charm is a natural hair stylist based in Baltimore, Maryland. Her interest in natural hair peaked in 2002 when she realized for many years that she had been misinformed about what healthy hair was. With years of research and an apprenticeship under natural hair care leaders, Zarah began building her skills in braiding, twisting and loc styling. Her specialties are braids, cornrows, flat twists, and two strand twists.
To share her knowledge and artistry of healthy natural hair, Zarah turned to YouTube and quickly built a platform of 12k people. Since 2008, her YouTube channel has received over 470,775 views. Today, Zarah has built quite a following for herself online being featured in online publications such NaturallyCurly.com, Essence Online Magazine and former 92Q Kiki Brown's blog, This Radio Chick Rocks!
In July, Zarah published an ebook entitled, "Natural Hair 101: the Ultimate Natural Hair Guide". Zarah also is the creator of an all-natural line of hair and body products called CHARISMA. She firmly believes that only when using quality products will you be able to achieve both a beautiful style and healthy hair.
---
KOKO BLUE
Koko has 20+ years of experience with natural hair and locs. After attending Baltimore Studio of Hair Design and studying Psychology at BCCC and MSU, Koko's sole mission is to provide quality, comfortable hair care services to children in hopes of encouraging parents to keep their childrens' hair in its natural state. She realized that our self-esteem is often tied to hair in our society. When we learn to love our hair in its natural state there is no need to alter it chemically to appease others. Koko works well with Men, Women and Children.
Koko's work has been featured at the 2014 Naturalista Hair Show in Silver Spring. She specializes in children's hair, flat twists pinups, natural hair rod sets, twists, loc maintainence and loc styling.
---
OSHUN AFRIQUE
Oshun has worked as a Natural hair artist in Baltimore, MD for over a decade. Her training and experience has been both grassroots and organic since the late '90's. She is creator of The River Oshun and provides hair care and education to DC Maryland and Virginia. She specializes in creations for those daring to take their hair styles to the next level and for those that are looking for options for day to day life. Oshun thoroughly enjoys connecting with her clientele and building relationships and educating both "newbies" and "veterans" in the natural hair lifestyle. She deeply believes in breaking those "CLASSIC" images built under Eurocentric ideas of beauty.
---
BRYT 
I've been styling natural hair for four years and my specialty is ALL types of crochet braids. I started doing crochet braids when I had an idea of the style I wanted but couldn't find it anywhere. After doing crochet Nubian twists, I started trying other types of crochet and fell in love with them! They are a great protective style and a great way to give your hair a break for a few weeks. I can't wait to help women create their own signature looks!
---
REE 
Braiding has been apart of Ree's life since she was a teenager living in New Jersey. She started out braiding hair for her friends and family then extended her talent to those in her community. Ree specializes in cornrows, faux locs and loc maintenance however there is no limit to what she can do!
---
ERICA NICOLE
I am a natural hair stylist based in Baltimore, MD. I have always wanted to be a stylist since I was a child. Creating artwork with a comb has always been intriguing to me. I didn't begin really pursuing my passion until I stopped relaxing my hair. I became my own stylist and learned so much about my natural hair. After some trial and error with my own hair, I began styling my friends and family. I went on to enroll in Rare Essence Academy where I learned technique, precision, and business. Now, I have a budding clientele that continues to grow. My styling specialties include faux locs, goddess locs, box braids, feed in braids, marley twists, and crochet braids.